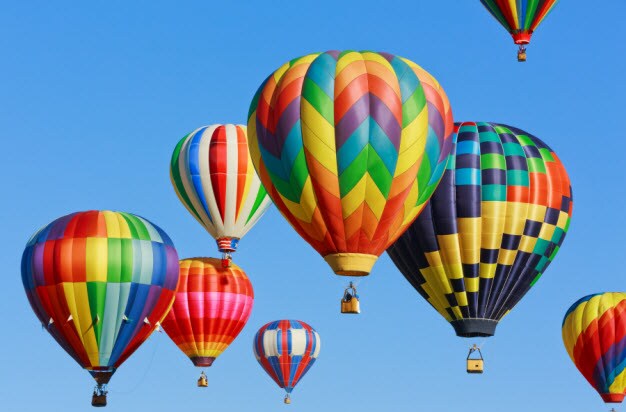 Hot air balloons will officially take flight on Jan 21 & 22 at the West Valley's Phoenix Event & Sports Complex. The launches will be a part of this year's Arizona Balloon Classic, a weekend event filled with balloon races, fun activities for Valley families and tethered balloon rides all in support of a good cause.
The fun will begin each day from 7:45 a.m. to 8:45 a.m. as balloon navigators take part in "Hare & Hound" races across the fields. Spectators are welcome to attend the races and take photos of the balloons as they make their way into the Arizona sky. However, the fun isn't expected to fully begin until nightfall on each day of the Classic during "Desert Glows." Held from 6-7 p.m., this event features illuminated, tethered hot air balloons that glow to music. It's considered one of the most popular family affairs.
This year's Arizona Balloon Classic will benefit Ryan House, a facility that provides care for children suffering from life-altering medical diagnoses. Tickets for the event are $15 and can purchased upon arrival. Tethered hot air balloon rides cost an additional $25 per person; $15 for kids 12 and over.
For additional information about the event, please visit the official website today.