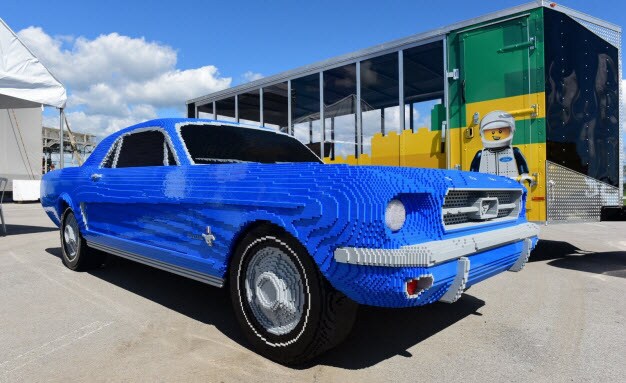 The 40th anniversary of the Mustang Club of America was recently celebrated at Indianapolis Motor Speedway, and in honor of the event, a special gift was presented to the club. Lego created a life-size replica of the 1964 Ford Mustang V8 coupe for the occasion, using its popular building blocks.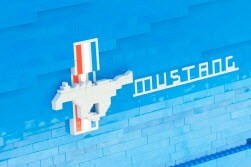 A grand amount of detail went into developing the Lego Mustang. Known for its unique, classic look, the 1964 pony is admired by many, so it was a must for Lego to get its exterior appearance just right. The team on the build succeeded, adding special pony badges, working headlights and taillights, wheels, and windshield wipers. There's even a speaker underneath the hood of the car that makes the sound of a V8 engine as well as a virtual horn.
All of these components and more sit on top of a 752-pound aluminum chassis. More than 960 pounds of Legos were used in total to develop the Mustang, which you can see in the photo above. If you'd like to view the car in person, it is currently on display at Legoland in Florida.
If you're more interested in taking a look at the current 2017 Ford Mustang, stop by Peoria Ford and we'll give you a tour of the model. You're sure to like what you see.