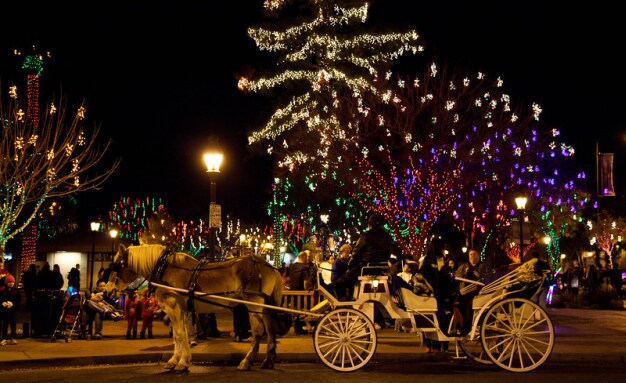 Glendale Glitters is scheduled to light up the streets of Glendale once again on Friday, November 25, 2016. On display until January 7, 2017, this premier lighting event will feature over 1.5 million LEDs illuminated down sixteen blocks in an effort to get residents into the holiday spirit.
Every Friday and Saturday night from 6-10 p.m. during the event's run, families from all across Arizona will flock to Glendale Glitters to see the beautiful holiday displays up close, and enjoy a collection of entertainment. Guests will have the chance to purchase handcrafted gifts, visit the winter wonderland and take their kids to meet Santa Claus. In between each activity, attendees will also have the opportunity to buy food and beverages from onsite vendors throughout the evening.
Additional exciting events, including live dance performances and horse-drawn carriage rides, are likely to be available at this year's festival. The event will also be free for all ages, so no need to worry about admission charges. You can enjoy all of the lights without having to spend any money; however, select activities may require a small fee.
Now entering its 24th year, Glendale Glitters continues to be a signature holiday event in the Glendale community. Be sure to enjoy the winter wonderland while it lasts during this year's holiday season!