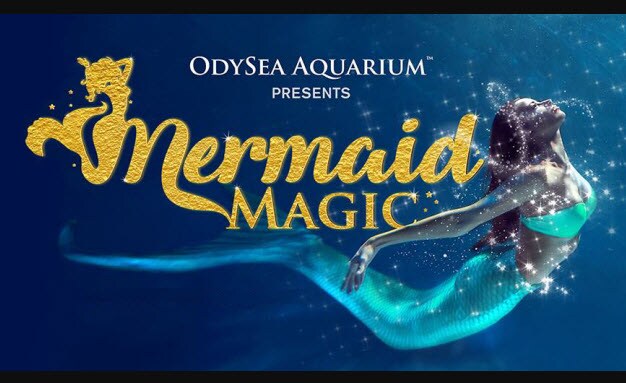 The biggest aquarium in the Southwest, OdySea Aquarium, is bringing a bit of Mermaid Magic to its exhibits from May 24 – June 4. Between this timeframe, guests will get to partake in exclusive mermaid-themed activities throughout the Scottsdale aquarium, adding a little extra fun and excitement to their visit.
Open for just under a year, OdySea Aquarium has been a big hit with Phoenix residents due to its wide array of underwater exhibits and unique attractions, such as The Living Sea carousel. It's one of the only places in Arizona where you can find everything from sharks and piranhas to otters and penguins under one roof. And in just a matter of days, mermaids will be added to this list.
These mythical creatures will soon be on display as a part of the aquarium's Mermaid Magic series. Guests will be able to watch real life "mermaids" swim with sharks and stingrays in SeaTREK's Stingray Bay and the Deep Ocean exhibit. The Deep Ocean 3D Theater will also be transformed into a Mermaid Cove, where the little ones can participate in mermaid activities and have their photos taken with one of the mythical mermaids.
For the chance to experience Mermaid Magic during its limited run at OdySea Aquarium, purchase advanced tickets online today.