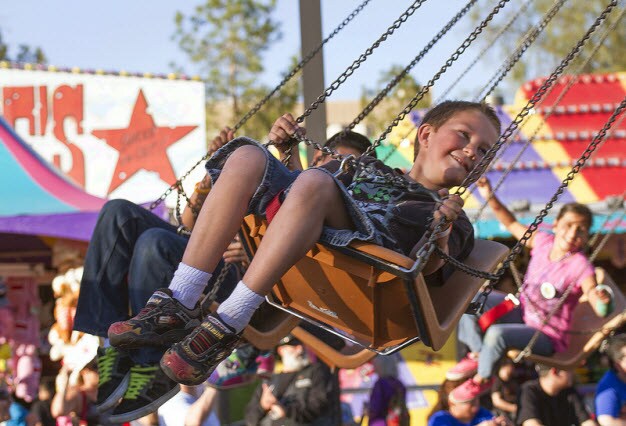 Everyone's favorite fall event, the Arizona State Fair, is back this year and running from October 6-29 in Phoenix. Offering fun, games and a whole lot of entertainment for all ages, this exciting event is one of the state's longest-running fairs and a must-attend event for residents.
If you've never attended the Arizona State Fair, now is the year to do so. With fair admission, you'll have the chance to enjoy a wide range of activities and performances from the likes of Tyzen the Hypnotist, Godfrey the Magician, Fyre God and The Stooge Dudes. The kids will also have fun visiting the onsite petting zoo, where guests can get up close and personal with llamas, ducks, donkeys, chickens and deer.
As always, there will be plenty of fun rides to go for a spin on and great food to eat, including fried dough, funnel cake, hot dogs and more! The Veterans Memorial Coliseum is also set to host the fair's annual concert series, which includes performances by Marilyn Manson, Billy Currington, DNCE, Cake, Gin Blossoms, Snoop Dogg and Rick Springfield.
You can get you tickets to the Arizona State Fair online today. Admission is $10 for adults (14 & up), $7 for kids (5-13) and $7 for seniors (55 & up).