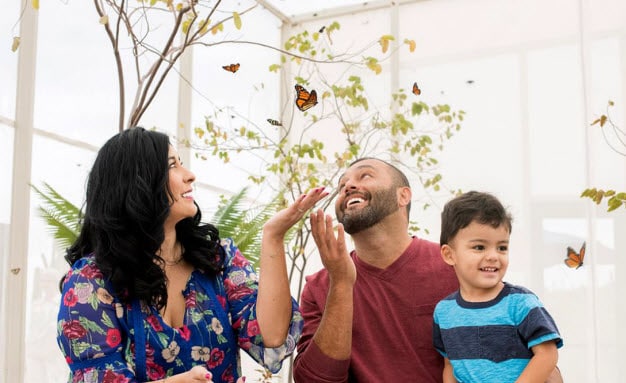 Autumn has finally arrived, and to celebrate the occasion, the Desert Botanical Garden is welcoming the debut of their new Fall Butterfly Exhibit. Spanning over a month long, this exciting attraction will give guests the chance to get up close and personal with Monarch butterflies and other insects native to the Valley.
Fun for all ages, the Desert Botanical Garden's Butterfly Exhibit will be accessible to the public on September 30 and run until November 19. Open every day from 9:30 a.m. to 5 p.m., the attraction will feature Monarch butterflies and a variety of other pollinators and predators found in the desert. Guests will have the chance to learn about the roles the insects play in the environment and discover their unique abilities.
Additionally, each day from 1 to 3 p.m., attendees will get to partake in a collection of family activities, including Meet the Caterpillars and the Great Milkweed Grow Out. You can also choose to go on a Garden Walk with a butterfly expert to acquire more information about these beautiful creatures.
If you'd like to experience this exhibit when it arrives, purchase tickets to the Garden online now. Admission to the Fall Butterfly exhibit is included with general Garden admission.