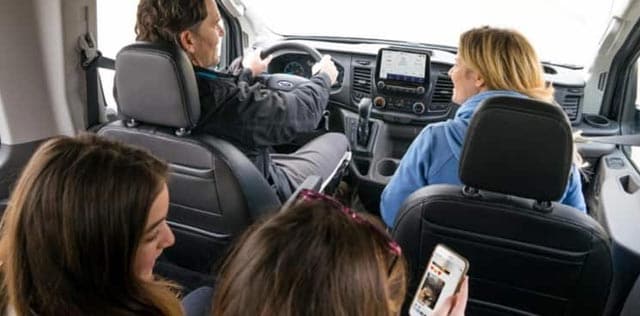 Driver Assist Tech That Quiets Annoying Backseat Driving
It's everyone's least favorite part about an outing with family members or friends. Even if the company is great, the backseat driving can get annoying.
It's tough to remain focused on driving when you hear comments like, "Watch your blind spot!" or "Stay in your lane!". Hitting the road with Ford driver-assist technologies may help your passengers feel so relaxed that they actually forget all about backseat driving.
Here are just a few driving tasks that Ford technology makes much simpler:
Backing and Changing Lanes Safely.
With Ford's rear-view camera, you can see what's behind you when you're reversing. Ford's Blind Spot Information System helps you know when it's safe to change lanes by telling you when there's a car traveling in your blind spot.
If you're backing out of a driveway and into the road, Cross=Traffic Alert lets you know when there's another car approaching.
Maintaining safe speed in stop-and-go traffic.
Rush hour becomes a little less stressful when you have Adaptive Cruise Control with Stop-and-Go. When traffic slows down, your car does too. When you're ready, just use the resume feature to accelerate again.
This system can also help you stay on course with the Lane Centering feature. Can your passengers do that without yelling?
Parallel Parking
Enhanced Active Park Assist makes curbside parking a breeze. Just turn the system on to start scanning for a good parking spot. After your car is in position, just stop, shift to neutral and hold the park assist button. Your car easily does the rest.
Other features include Pre-Collision Assist with Automatic Emergency Braking to help avoid an accident and Auto High-Beam Headlamps to keep your path well-lit.
Don't waste time dreading "helpful" advice from your passengers on your next road trip. Come on in to Peoria Ford and let us show you how assistive technology can make your drive time more enjoyable.