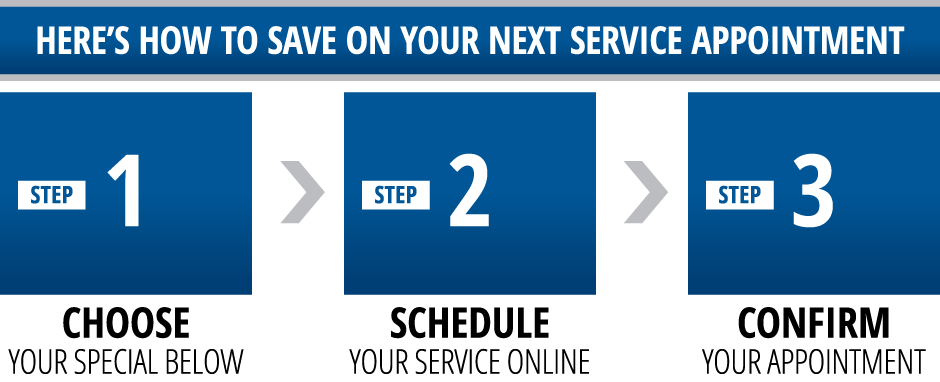 How Often Do You Offer Coupons?
We frequently offer coupons for deals on vehicle repairs and maintenance services. But we're not just about offering coupons. We also offer great automotive repair and maintenance services by great automotive technicians. All of our technicians are experienced with Ford cars, trucks, and SUVs. Since Peoria Ford only sells Ford vehicles, that's the only thing that our technicians work on. Day after day and year after year, our technicians get under the hood of Ford vehicles so you know that they've taken care of the exact model of vehicle as your vehicle before. More than likely, they've already replaced the specific part on someone else's vehicle as the one that they are replacing on your vehicle. You just can't get that experience at all repair and maintenance shops. Oftentimes, repair shops that work on everything are kind of like Jacks of all models. But they can never really become extremely knowledgeable about your vehicle because they are spending too much time with vehicles that might be very different than your vehicle.
Which Parts Are Used in My Car?
You should also come to Peoria Ford for you next maintenance or repair because we use only Original Equipment Manufacturer (OEM) parts. Because if that part isn't high quality, then it's not worth putting it in your vehicle. OEM parts come directly from the manufacturer so you know exactly what is being put in your vehicle. The same can't be said for aftermarket parts. These parts can be good, or they can be a lesser quality in materials than OEM parts. And if the mechanic isn't using OEM parts, because there is such a wide variety of quality in aftermarket parts, you really don't know if it's a high-quality part that they're placing in your vehicle. Even more so, aftermarket parts quite often don't come with a warranty. But most OEM parts come with at least one year's worth of warranty so that you can be confident that even if something does go wrong, you can still have it fixed.
Coupons that we offer are subject to change. This means that if you don't see the coupon that you're looking for now, we might have it available later. But it also means that you should always be looking for great deals with coupons.