Used Cars for Sale in Peoria
Deciding that it's time to buy a car is easy. Figuring out all the specifics of the car you want, on the other hand, is a bit harder. We know that there are a lot of things to think about when you're narrowing down your choices for a new car. That's why we take measures to make the process as easy and painless as possible. Some of the benefits you'll get when you choose us for your next car include a vast inventory of quality pre-owned vehicles to choose from and a professional, customer-oriented staff who is eager to help out with all your car shopping needs. When you decide it's time to start searching for a car, we invite you to explore our broad inventory online or by calling to ask about our current stock. If you see a car you want to test out, the next step is scheduling a test drive!
Benefits of Buying Used Cars
Once, pre-owned cars had a reputation for being a poor choice among people looking for a new car. Now, however, that attitude has changed. Today, pre-owned vehicles are actually one of the top options for a new car. Why? One of the biggest advantages in getting a pre-owned car is saving money. In the short term and over time, it costs quite a bit less to finance a used car than a new one. Initially, you'll avoid significant expenses associated with a new car by choosing a used car instead. This includes sales taxes and other fees that might seem minimal but add up to a lot of money at the register. Then, you'll also have lower monthly payments for a used car compared to a new one. This is true regardless of whether you get a car lease or loan. Other fees like registration and insurance, both of which decline over the course of a car's lifetime, are less for a used car than a new one.
Another reason to consider getting a used car is that you'll get more for your money. While the original owner of a new car has to pay a premium for luxury features and add-on packages, you don't have to spend that extra money with a used car - those features are included in the price. So if you've ever envisioned driving a car with leather seats, a sunroof, and touchscreen technology, going with a used car can make that happen.
Quality Used Cars for Sale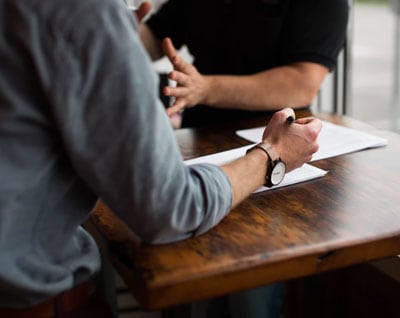 Naturally, buying a car should be a positive experience. Therefore, we hold ourselves to high standards when it comes to vehicle quality and safety. Whenever a car arrives on our lot for sale, regardless of whether it's new or used, we put it through a detailed inspection first to make sure that it is fit for sale. Only when it's been thoroughly checked out and deemed mechanically and aesthetically sound do we sell it to our customers. We welcome inquiries about our inspection process, so if you want to know more, don't hesitate to ask.
There's a lot to think about when you're getting a new car. But with a large inventory of quality cars to choose from and a knowledgeable staff, we're here to help! Don't hesitate to let us know if you have any questions or you're ready to take a premium pre-owned car for a test drive. As a customer-oriented dealership, we're here to help you.