Where Can I Trade In My Car in Peoria, Arizona?
Welcome to the trade-in section of our website. We make trading in your vehicle as easy as purchasing a brand-new vehicle. It doesn't matter whether you still owe money on your previous vehicle or if you are looking to buy a new or used car from us. Our expert financing department has many methods for helping our customers streamline the financial aspect of car buying so that they can simply find the car that they love, sign, and drive away. They will even provide you with the option of rolling over your previous car loan into the new auto loan so that you can complete both loans with one easy monthly payment.
Of course, you may not have to pay anything additional on your old car loan if the trade-in value is greater than the debt owed. The simplicity of our process requires you to do nothing more than request a quote on your current automobile. If you are satisfied with the quote, the offer will be accepted as good as cash towards the purchase of any new or used vehicle on our lots. Once you find the correct model that suits your lifestyle and current needs better than your last auto, you sign and then drive away. It is that easy! 
How Much Is My Car Worth?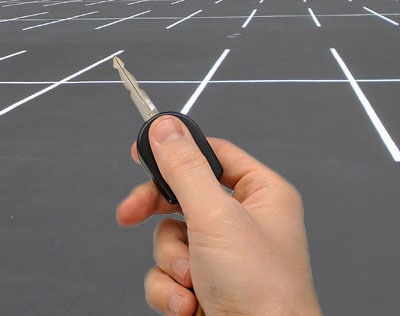 Our dealership provides an online estimate tool to help you take that first step in the car-buying process before you even step foot in our showroom. This saves you from any surprises and helps you to do the research for an informed decision on how fair our offer is in comparison to other avenues of sale. We hope that you find our service super-convenient and easier than gambling with a better deal elsewhere.
We believe that our dealership offers the best overall value for your trade-in when you consider the end result.
However, when you use our online estimator tool, you have to be very self-critical of the condition of your vehicle. It helps to punch in an accurate description for an accurate quote. Although we cannot guarantee any quote produced by our online calculator, we think that it will provide a tangible number to work with. Once we inspect the vehicle ourselves and notify you of any wear issues that you may not have seen, then you will have an excellent offer to start the trade-in process.
What Can I Trade My Car in For?
Once you accept our offer at the dealership, you can use that money to pay down or pay off any new or used vehicle on our lots. If you don't see the perfect deal or the right model at any given time, it is only a matter of time before we have something that meets your needs. Our inventory is in a constant state of fluctuation as drivers trade-in their current rides for the latest models. We then recondition and resell these trade-ins when we feel that they are in optimal running condition, safety inspected, and ready for the road.