Welcome To Our Parts Department
Car repairs are never fun to deal with, but the situation is much worse if you can't find the right ones! If you are in need of Ford parts for your vehicle, you can find them at Peoria Ford. From headlights and bumpers to major mechanical parts like engines and timing belts, we are proud to offer customers nothing but the best for their beloved Ford vehicles.   
The parts we use are called Original Equipment Manufacturer (OEM) parts, and they're specifically designed to fit your make and model of car. This eliminates many problems, ranging from safety concerns to having to replace a part again earlier than expected. If you're looking for a part that we don't currently have in stock, let us know what you need and we'll get it as soon as possible.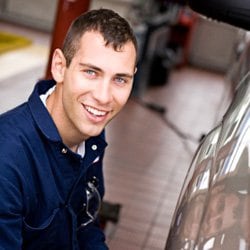 Ford Direct's Department  maintains a comprehensive inventory of high quality genuine OEM parts. Our highly knowledgeable staff is here to answer your parts inquiries. Should we not carry a part for which you're searching, we can always order it for you and receive it within a timely manner.