Benefits of Replacing Your Cabin Air Filter
As you maintain your car and perform the necessary repairs, you'll need to include replacing the cabin air filter in your maintenance plan. A new air filter is essential to promote proper airflow in the engine to ensure it operates correctly. With better airflow, it allows the car to accelerate faster and increase its fuel efficiency. The car will immediately get improved performance.
One of the main benefits of a new air filter is the fewer emissions that are produced as the car is in motion. The vehicle won't contribute to pollution as much if the air filter is clean and in good condition. The parts in the engine will likely last longer if they get the air they need.
A lot fewer repairs are needed when the air filter is replaced at the right time each year, making it essential to spend a small amount to boost the car's reliability.
How Often Should I Replace My Cabin Air Filter?
Most cabin air filters last about 15,000 to 25,000 miles, depending on where you drive and the condition of your car. A technician can inspect the part to determine if it's reached the end of its lifespan. Reading the owner's manual will also offer additional insight.
Some of the most common signs you need a new air filter are if the check engine light comes on or if you have reduced horsepower. You may also see black smoke coming out of the exhaust at times.
Certified Automotive Technicians

A cabin air filter can be installed correctly by our team of certified technicians due to their high level of experience in the industry. We have the necessary experience to install the part on all makes and models to better serve different types of drivers.
Only Quality Automotive Parts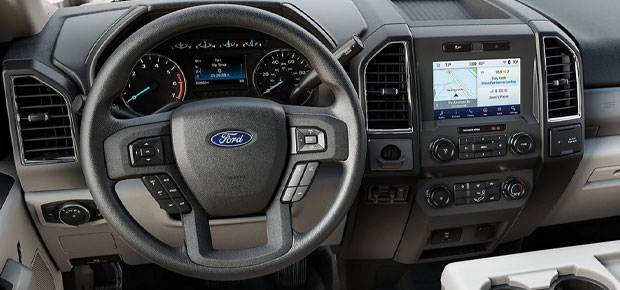 When you visit our dealership, you can expect only OEM or original equipment manufacturer parts to be installed. We never use aftermarket parts, which are lower quality and don't last as long. OEM parts are more reliable and can allow your car to run better while reducing the risks of developing issues.
Feel free to contact our team today when you need to have your cabin air filter replaced to boost the operation of your engine. We're here to answer your questions and can help you get back on the road quickly without cutting any corners.
Hours
Monday

7:30am - 9:00pm

Tuesday

7:30am - 9:00pm

Wednesday

7:30am - 9:00pm

Thursday

7:30am - 9:00pm

Friday

7:30am - 9:00pm

Saturday

7:00am - 9:00pm

Sunday

9:00am - 7:00pm