Benefits of Replacing the Windshield Wipers
Windshield wipers play an important role when you're driving around in a storm during the colder months of the year. They determine how much visibility you have to the outside and need to be replaced once the materials wear down over time.
Once you choose to install new windshield wipers, you'll enjoy the increased visibility that they deliver because they'll wipe away more moisture off the car. They also won't scratch the glass or cause damage to the windshield.
New windshield wipers are also silent as they move and operate compared to old wipers that start to generate noise because of the old, worn materials. You can also boost your level of safety by installing new wipers.
How Often Should I Replace My Windshield Wipers?
As a rule of thumb, it's important to replace your windshield wipers every six to 12 months, depending on their condition. A technician can inspect the wipers to determine if they're no longer in good shape.
If you live in a warm area, the materials can break down quicker due to the heat. Similarly, parking the car outdoors on most days in the sun can weaken the materials and shorten the lifespan of the wipers.
You can always look for a few key signs that indicate your wiper blades are in poor condition. They may make noise as they operate, or the rubber material may have separated.
Certified Automotive Technicians

We're proud to have a team of certified automotive technicians who work hard and don't cut any corners when replacing the windshield wipers for our customers. Our team has a high level of training and experience to work on any type of make or model for your convenience.
Only Quality Automotive Parts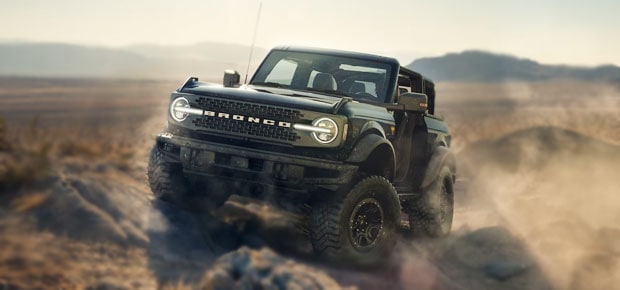 Our dealership stands out because we only use OEM (original equipment manufacturer) parts when performing different types of maintenance and repairs. This means you can boost the quality of your car and improve its performance. We avoid using aftermarket parts, which don't last as long. Although some auto shops resort to aftermarket parts, their performance is often compromised because they are cheaper and less durable.
Visit our dealership today to learn more about replacing windshield wipers and other ways we can provide quality service to you when maintenance is needed on your vehicle. Our friendly staff has your best interest in mind and will work hard to accommodate you.
Hours
Monday

7:30am - 9:00pm

Tuesday

7:30am - 9:00pm

Wednesday

7:30am - 9:00pm

Thursday

7:30am - 9:00pm

Friday

7:30am - 9:00pm

Saturday

7:00am - 9:00pm

Sunday

9:00am - 7:00pm